DOGFEST: THE UK'S FAVOURITE DOG-FRIENDLY FESTIVAL IS BACK & HEADING TO RAGLEY HALL
— 23rd May 2022 —

DogFest is back and is an absolute must for dog lovers – expect a fun filled day to treat
yourself and your most precious four-legged friend. Taking place in the stunning Ragley Hall,
in Warwickshire on the 28th and 29th May, a day you and your dog will never forget awaits.
DogFest, in partnership with ManyPets, is the ultimate dog-friendly festival created for dogs
and dog lovers and jam packed with activities to guarantee a memorable day out for all the
family and a snoozing pup all the way home.

DogFest fan and television presenter Michaela Strachan is glad to be back, saying: "I
absolutely love Dogfest every year. Being with 100s of gorgeous pooches is simply the best
day out. Can't wait for DogFest 2022 – see you all there for entertainment, expert advice, the
Big Dog Walk, and plenty of furry cuddles!"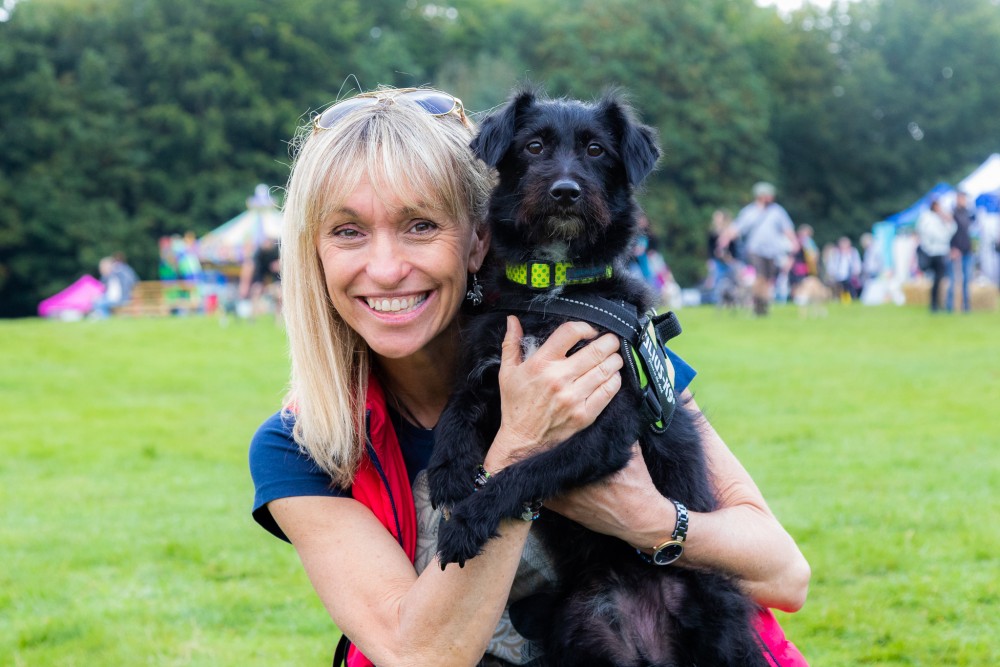 The much-loved festival sees over 150 shopping stands and over 10 fun-filled activities from
flyball to dog diving, as well as food and drinks stalls serving everything from mouth-watering
gourmet burgers to paw star martinis and pup ice cream (perfect for pooches!) take over the
park.

Visitors will be invited to try their paws at non-stop have-a-go activities including the Seresto
agility course, the Wisdom Panel haybale racing or take part in a 2k or 4k ManyPets Big Dog
Walk through the stunning country grounds to raise vital funds for Dogs Trust; or grab a
rosette at the ManyPets Fun Dog Show, with categories including Best Rescue or Most
Fabulous Fella.

Once festival goers and their dogs have had a go at the activities, they can pamper
themselves with a bit of retail therapy from venders like Bella, Lottie, Fetch for unique
designs that match your pooch's personality, or grab their hound an all-natural treat from
Burns Pet Nutrition before heading to Lucy & Lola to turn their favourite photo of their pet
into a wearable work of art!

As well as a plethora of dog gurus provided by Dogs Trust at the Dog School, get expert
advice from the industry's leading professionals including expert animal behaviourist and
trainer Adem Fehmi in the Behaviour Zone.Watch some interactive demos with Adem
and special guests, learn new ways to train your dog in specific environments like the vets,
cafes and public parks. It will be a safe space to come and ask for advice and learn ways on
recognising different behaviours in a dog.

Adem Fehmi, said: "I'm really excited to be at Ragley Hall, where you'll find me helping new
and seasoned dog owners alike learn new ways to train their beloved pets in a fun and safe
environment. I'm also looking forward to giving insight and advice into your dog's behaviour
and offering helpful training tips."

There's also the not to be missed Instagram worthy dog diving spectacle, delicious
refreshments, and the ultimate retail therapy for you and your pup on offer…yes, dog heaven
really does exist!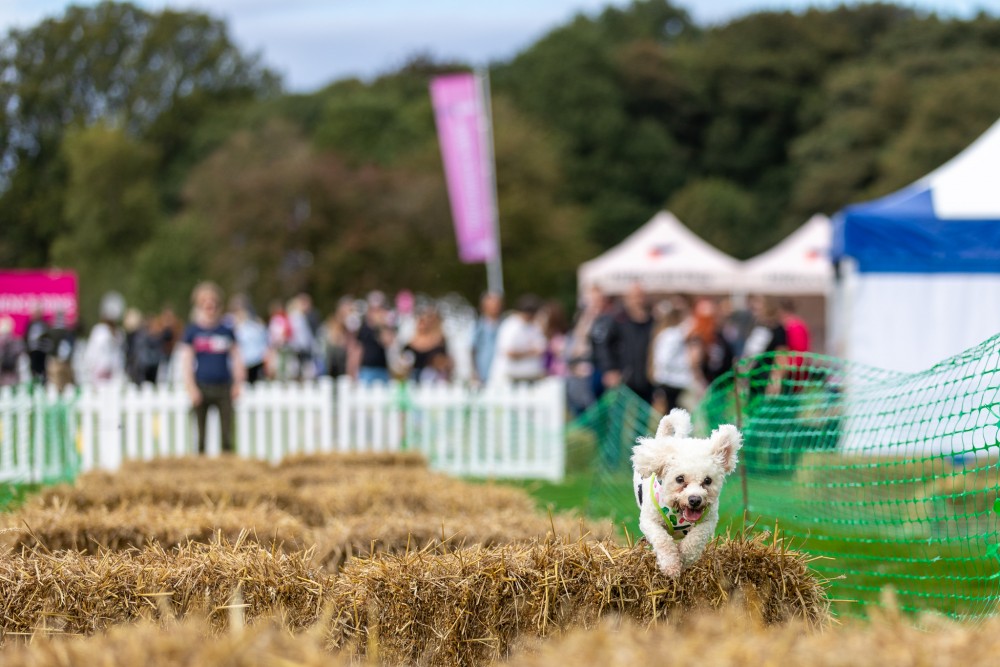 For those interested in re-homing a dog in need, the official charity partner, Dogs Trust, will
be hosting a Village Green where visitors can meet dogs looking for a new forever home.
Dogs Trust are also inviting local rescues with their new families to reunite with their
rescuers so they can be updated on their new happy lives.

There is also an action-packed Main Arena with demonstrations from hugely talented
canines and trainers including TikTok sensation Lucy Heath. Crufts Freestyle winner Nicci
Hindson will be showing off her dancing dogs in the Obedience Ring and showcasing the
latest tips and tricks to teach your pooch.

Make your day extra special with the brand new V.I.Pooch (as in very important) experience
is perfect for those more discerning festival goers allowing you entry into the exclusive V.I.P
area plus a goody bag, fast track entry, complimentary refreshments including an ice cream
for you and your dog and a chance to meet paw-some celebrities!
DogFest takes place on Saturday 28th and Sunday 29th May at Ragley,
with tickets starting from just £20.